While Halloween is still two months away, August brings its own brand of 'scary' because of Ghost Month.
In Chinese culture, the entire 7th month of the calendar, referred to as Ghost Month, is dedicated to the dead. It is believed that during the month, spirits of the deceased would come to visit the living world.
While Ghost Month superstition isn't widely acknowledged here in the Philippines, it won't hurt to practice with just a bit of caution – without compromising style, of course!
Here are three ways you can attract some good vibes into your home this month with help from Ethan Allen accessories!
1. Light it up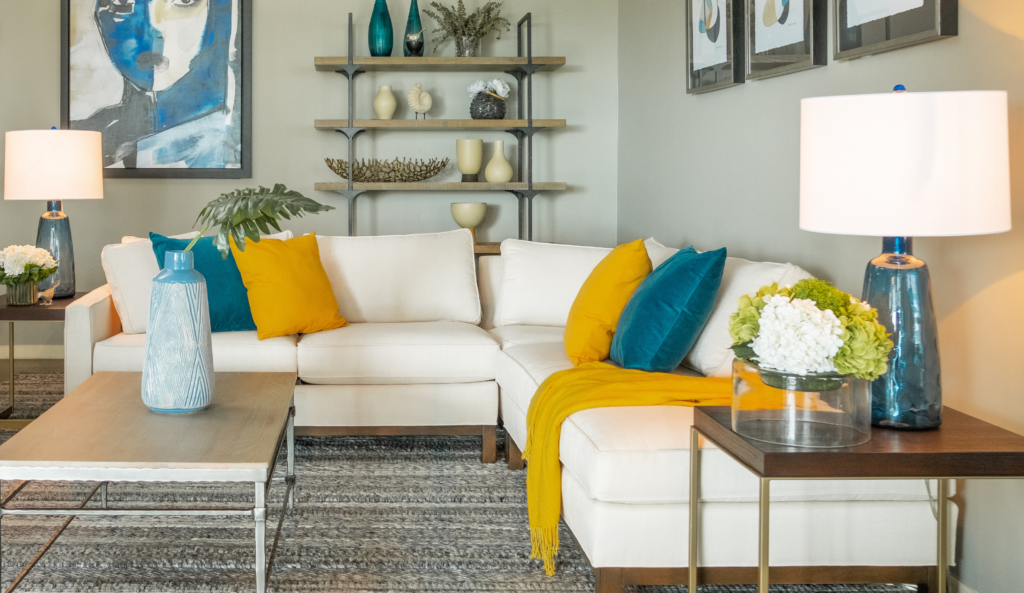 Cleanse your home of negative energy by welcoming more light in your living spaces.
Pay special attention to dark corners that aren't usually reached by natural light and be sure to position a nice reading chair and a lamp to put life and light back to an otherwise empty and cold space.
Don't have any side tables to put lamps on? Floor Lamps are a wise and stylish alternative which we at Ethan Allen can certainly offer you a bounty of!
2. Add More Mirrors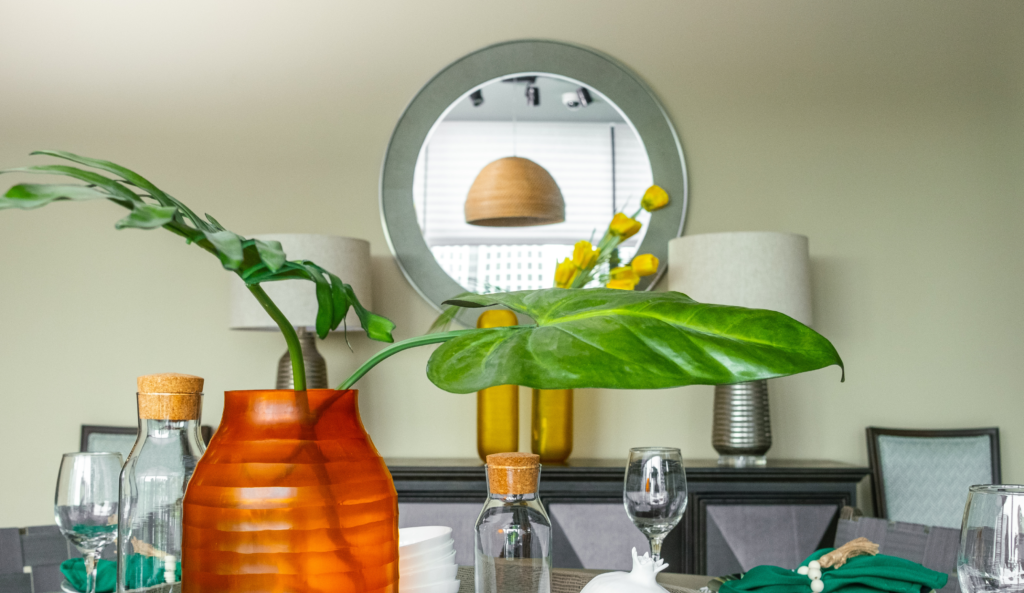 Reflective surfaces, such as mirrors, can offer a balance of chi, or energy, in your home. When thinking of where to place your mirrors, it's always best to position them in spaces that will reflect and double anything you want to amplify.
A good place is your dining area where it can reflect an abundant table spread. It is believed that such reflection of abundance will resonate in your life.
Ethan Allen has a myriad of framed mirrors in every shape and size that are suited for every home!
3. Bring a pop of color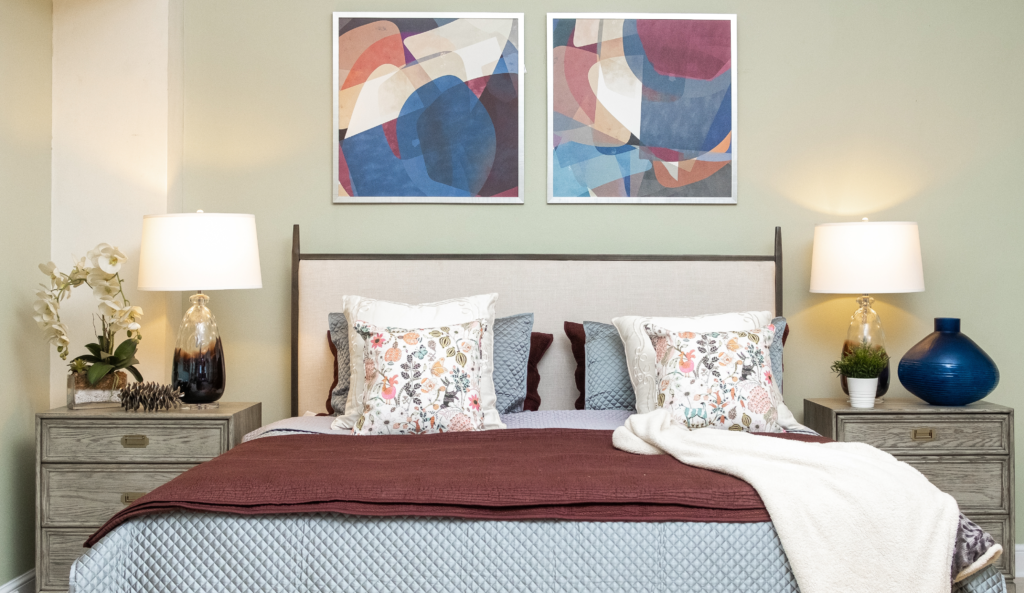 We love a good dark-colored accent. This month, however, be sure to balance it off with some light colored hues too!
Bright and pastel colors are believed to encourage positive energy and give spaces an uplifting mood. Make the selection process simpler by choosing an artwork or a cluster of artworks that will command the color scheme of the room.
Look through Ethan Allen's gallery of tasteful paintings and prints and have it in the size and frame of your choosing!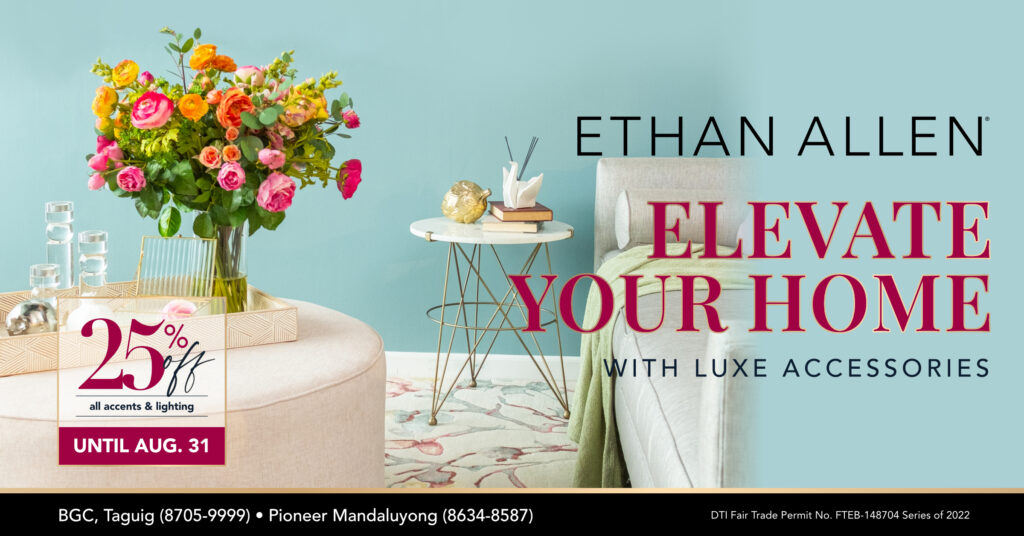 From lamps, to florals, to decorative accents – discover different ways to accessorize your home with Ethan Allen! Enjoy great discounts up to 25% OFF on our Accessories until August 31, 2022. Visit our BGC and Pioneer Design Centers today to learn more!