Home priorities inevitably shift as we grow older. Especially as we welcome new family members – whether it's little bundles of joy or energetic furry companions – your home needs must also adapt to the changes that happen to your family's lifestyle.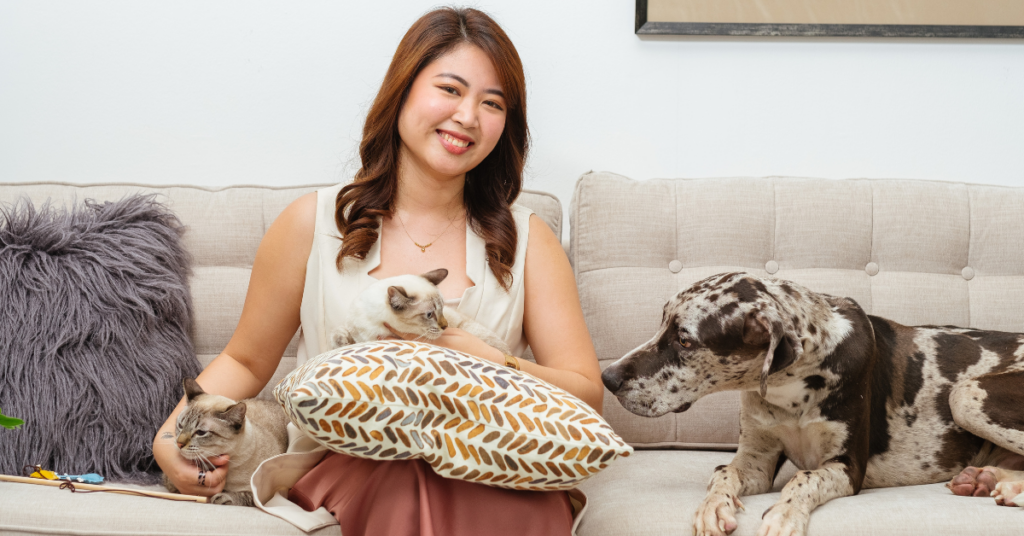 And as much as we want to keep our homes forever stylish and elegant – having pets and kids at home can make cleaning and upkeep a constant struggle. But having the new priorities does not mean you need to compromise on style – with Ethan Allen's High-Performance fabrics, you can finally relax and enjoy your home without worrying about spills, stains, and odors.
Ethan Allen's High-Performance Fabrics are specifically designed to repel spills, resist moisture, and release water and oil-based stains, making them perfect for homes with kids and pets.
High Performance fabrics are also engineered for heavy-duty indoor use, making them suitable for higher traffic areas and spaces where food and drink will be present such as kitchens, dining rooms, family rooms, or entertainment areas.
What's more, cleaning these fabrics is a breeze. They can be easily cleaned with just soap and water – no harsh chemicals needed! So you can rest easy knowing that your family and pets are safe.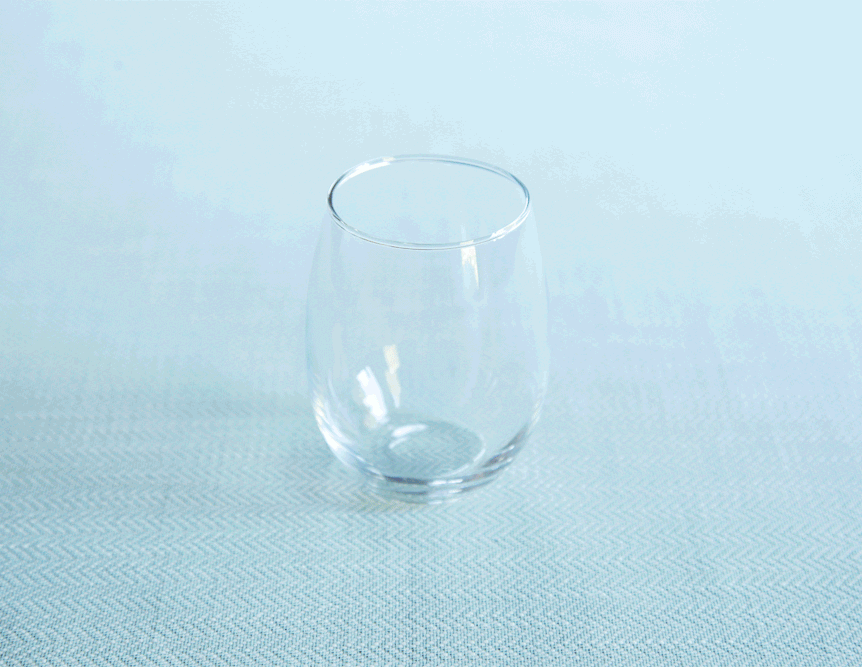 Andi Manzano also loves her Ethan Allen sofa and it's easy to see why. As a mother with kids and pets, the High Performance Fabric is a game-changer for Andi. She can relax and enjoy precious moments with her family without worrying about accidental messes or damage to her beloved couch. The durability and practicality of the Ethan Allen couch perfectly complement Andi's active household, making it a cherished centerpiece in her home. To see more of how it makes her life as a mom easier, watch her reel here!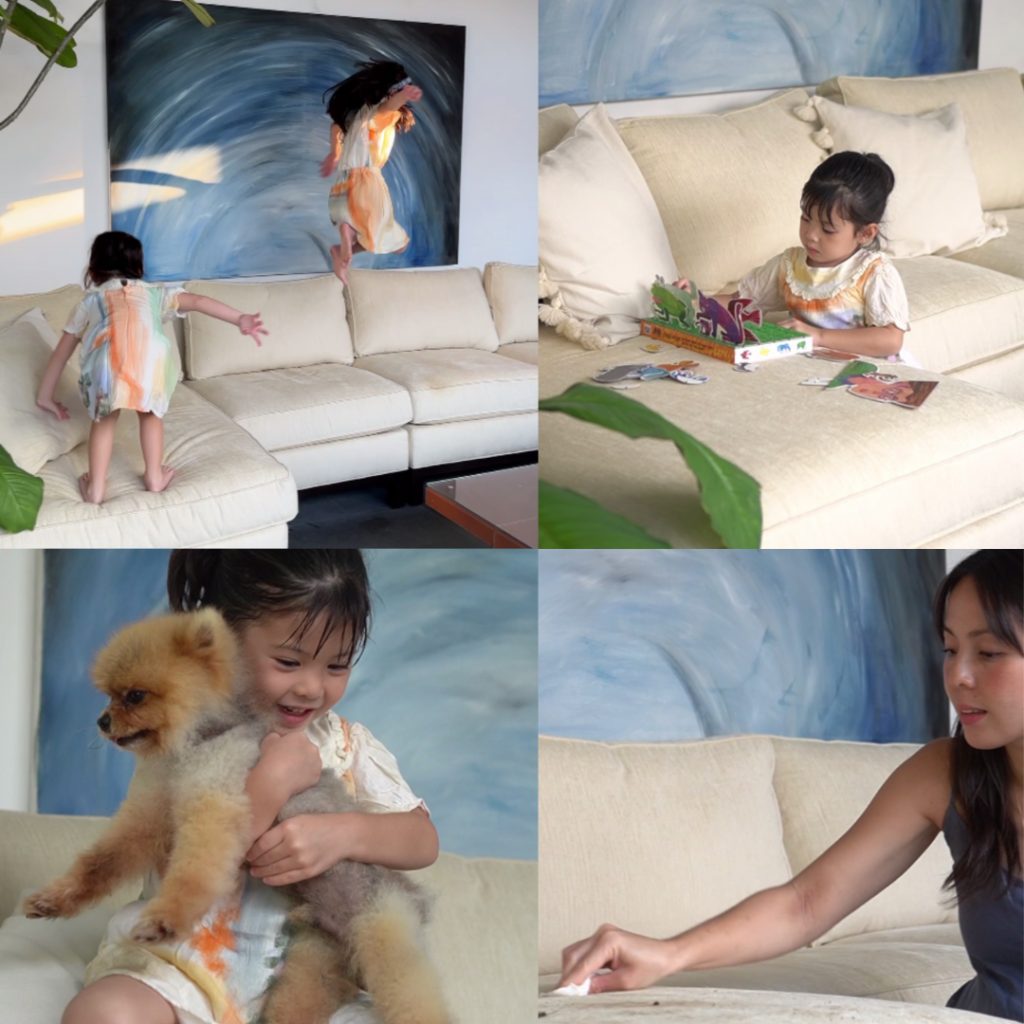 So if you're looking for furniture that can stand up to the wear and tear of everyday life, look no further than Ethan Allen's High-Performance fabrics. Get in touch with an Ethan Allen Design Specialist today or book a special in-house appointment to see how our high-performance fabrics could fit into your space.

Watch this video to see how much fur parents and their furry babies love Ethan Allen's High Performance Fabrics.